Our software solution will help to improve efficiencies by optimizing stocks, enabling accurate estimation, better planning and forecasting of inventories, thus providing a competitive edge and overall business performance.
Vigil Textile software also support in landing cost calculation option in the process of import stock. Packing list stock maintain by ctn and design option also available. Sytem support multiple invoice print format and can upload the documents with each transaction level.
Vigil textile software
Financial Accounting
Inventory Management System
L/C, T/R & Import
Bill of Entry Utilization
Advance Management
Receivable & Payable O/s
LPO, GRV & D/O Modules
Post Dated Cheques
VAT Calculations (Exclude & Include Options)
Salient Features
User-friendly, tailor made & totally customizable to meet business operational and financial requirements of the client including taxation system.
Complete Range of Book Keeping facilities.
Maintaining Customer / Suppler/ Vehicle Ledger / Black List etc.
Invoicing (Single & Periodical), Receipts, Payments, Cash / Bank / PDC / Journal Transactions. Full Control on customer / Supplier Outstanding.
Balance sheet, Profit & Loss statements, Trial Balance, Ratio analysis etc.
Reports available with graphical presentation options.
Post dated Cheques Management (Receivable / Payable), Automatic PDC Reminder,
PDC history report, Future Bank Balance.
Control on Sales & Purchase of vehicles customers, suppliers, salesman etc.
Adjustment of Advances and Invoices, Search Facilities, Cheque Printing, Bar-code & Label Printing etc.
Provision for uploading information to the net online availability checking etc.
Whatmakes VIGIL TEXTILE software unique?
A/c Receivable , Payable
Inventory Management by Design,Colour etc.
Multi unit(PCs, YDS/MTR)
L/C, T/R & Import
Financial Accounting
Advance Management
Order Processing
Post Dated Cheques
Packing List Module (optional)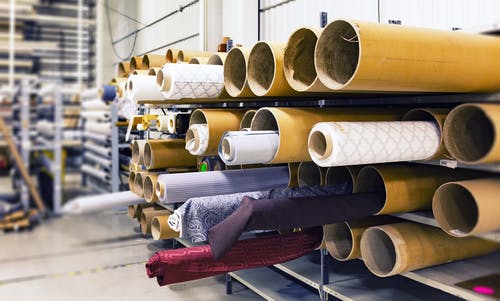 We have developed an easy-to-operate and fully customized Vigil Stiching/Tatiloring software for professional tailors. Our software for tailoring business covers all the activities of your shop to enhance the efficiency of your tailoring business. Tailor management software offers powerful inventory options that allow you to add or find the items that you sell.
Vigil Stitching/Tailoring software helped us to run our tailoring and fashion store business in professional way. We take measurements in software itself so it saved our time and effort whenever customer comes again in shop. We provide computerized order copy to customers and measurement slips to workers which reduce operational errors. Use can upload multiple image of stitching picutres and can print with measurement for stiching person.
In brief, Vigil Stitching software is a perfect solution for meeting all the needs of your tailoring business.
What makes our services unique?
Customization of modules is based on customer's operational needs
Care to the end-user for training, implementation, software support
A good relationship with clients
Much emphasis on providing support and service
Experience with customers of various kinds of business operations.