Vigil Point of sales software is the best accounting retail point of sale systems and easy to configure, user friendly, good inventory management, strong reporting tools, and excellent ease of use. It provides capabilities such as scanning and printing barcodes, making a purchase order/sale order or printing a receipt, Connect a receipt printer, barcode scanner, and cash drawer, Connect Customer Display etc.
Vigil point of sale (POS) software can provide different ways to calculate profit. It has support to determine best-selling items and categories,View complete sales history ,Export sales data to the spreadsheets. Vigil POS track sales by employee and determine best performers. Vigil Point of sales (POS) software works as the best accounting and inventory software in the UAE for vat operations. It's actually quite simple and best for medicum scale busniess in UAE
A best POS software will also automatically capture data pertaining to your sales, inventory, customers, and employees. Vigil point of sale software reduce the customer overload office works. Vigil POS accouting software is best for medium type businesses and can manage and control business expenses with greater proficiency, have a better understanding of what products sell best and then refine their stock accordingly, track product results, tracks sales people. Our Point of Sale software (POS) bring together a fully integrated front office POS and back office Financial accounting software that meet the need of retails.
Vigil Point of sale software (POS) Modules
Barcode Printing
Financial Accounting
Inventory Management System
Advance Management
Receivable & Payable Outstanding
Complete Sales & Purchase
Post Dated Cheques
Order, Quote,Credit/Debit note,Exchange
Discount by itemwise or bill wise options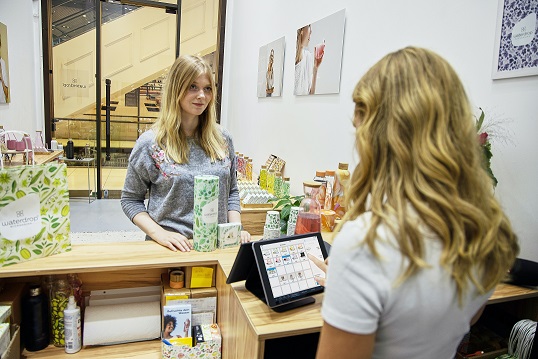 What makes our services unique?
Customization of modules is based on customer's operational needs
Care to the end-user for training, implementation, software support
A good relationship with clients
Much emphasis on providing support and service
Experience with customers of various kinds of business operations.